ZennoPoster is mostly used by SEOs and automation Growthhackers who want to execute thousands or millions of tasks online in simultaneous time. The interest is to multiply your actions thanks to hundreds of small robots working for you.
What is ZennoPoster 7 latest release ?
Zennoposter is a software application you can install on your computer or on a server (Vitual Private Server) that will help you automate your daily tasks.
This software is developed by a Russian company called Future Tetchnologies Group LLC and it is available on the website zennolab.com. The application is available in a single time buy with auto-updates and support for 6 months.
As Zennolab Team is in constantly improving and developing new functionalities and features, you can purchase additional upgrades to keep your software up-to-date.
It is worth to spend 20mn to create a ZennoPoster template which will run everyday or once a week automatically, repeating the tasks your have assigned.
Most of these task are actions you need to repeat on Internet, but Zenno does much more than that. You can (with ZennoPoster Pro 7):
auto-publish post
create backlinks
create user on forums
answer / fill forms
create blogs
post comments
make operations on files on your computer
delete, replace, rename…
email processing (send and receive)
scraping data of all kind
spintax
execute JavaScripts
Run Multi-threads in parallel
load proxies to protect your IP
scrap expired domains
…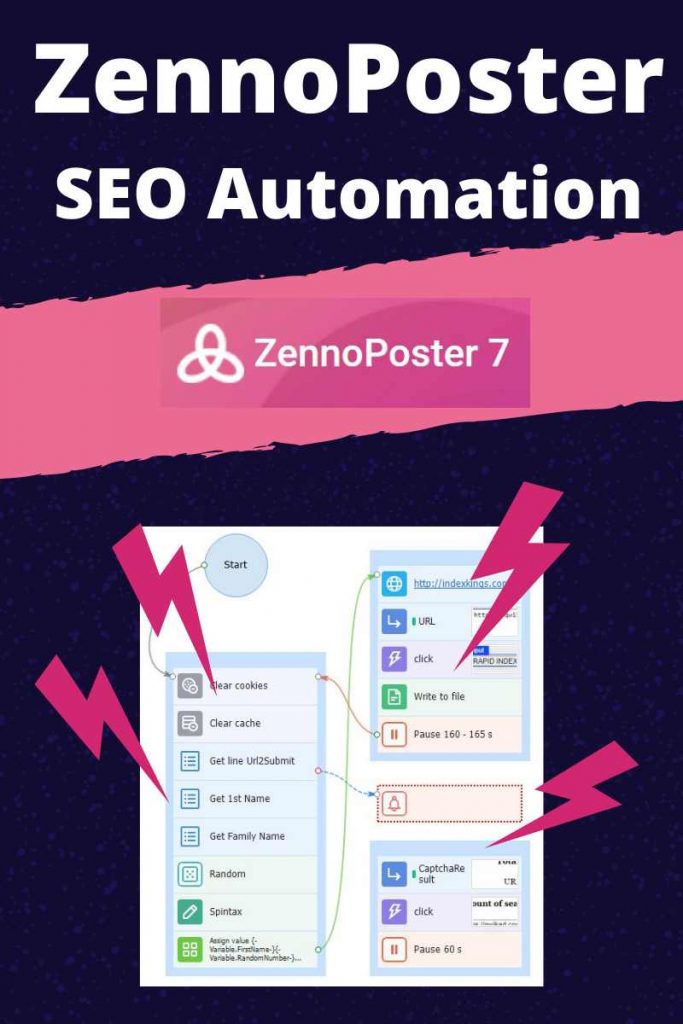 The limit is actually your imagination. It is up to you to create the bot (robot) that will perform the automated actions you want to perform on internet.
This tool is accessible to everyone, even non-programmer people like me, as it has an intuitive interface. It is using simple bricks (of action you wish to operate) that stacks on top of each other.
Documented Zennoposter resources are not so easy to find on Internet, as a lot of data are only available in Russian but you will find a more complete ZennoPoster review in our blog article.
What is CapMonster ?
CapMonster is an additional brick of software you might need in your daily online automation task. It allows you to pass successfully simple to advanced captchas.
There are indeed more and more bots online that tend to pollute websites by their actions. Blog or website owners are using captchas to block the rudimentary robots unwanted traffic.
CapMonster task is to break the captchas and act as a normal user answering the questions asked by these robots verifications.
You will have access to a large variety of captcha breakers. The software will first detect & recognize the captcha type and then process it automatically. The Emulated Captcha services are: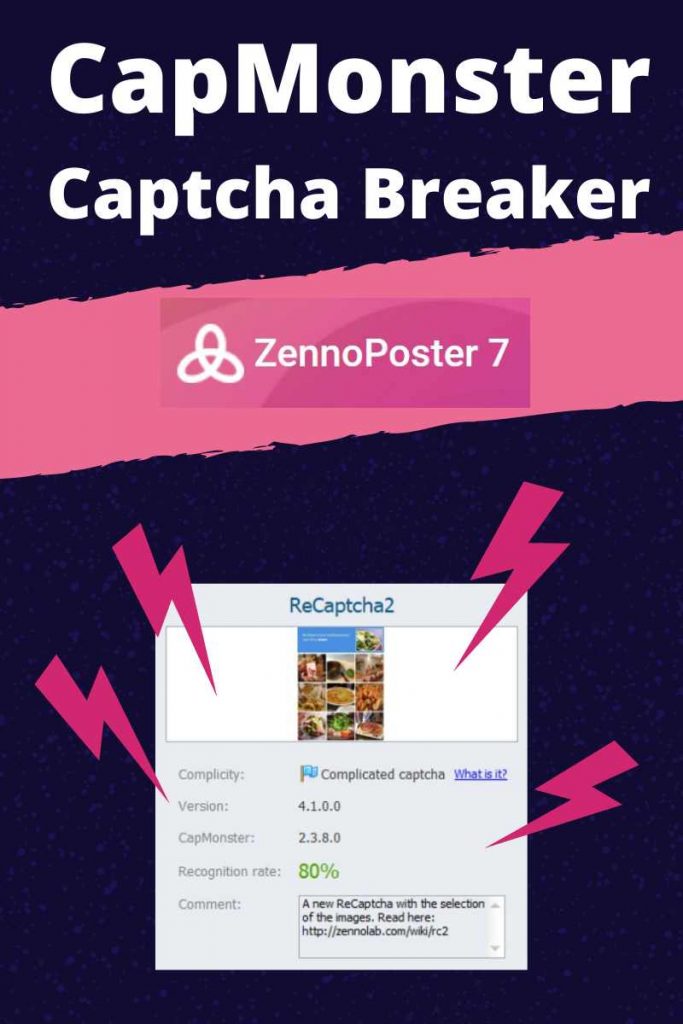 2Captcha
AntiGate
BypassCaptcha
CaptchaBot
CheapCaptcha
DeathByCaptcha
DeCaptcha
ImageTyperzCaptcha
JsdatiCaptcha
RipCaptcha
RuCaptcha
RuoKuaiCaptcha
just to name a few of them. With CapMonster you will benefit from a unique algorithm, easy to integrate with high efficiency and you will save time & money.
The ZennoLab Suite of software is considered as a must have for SEO automation.
What is ZennoProxyChecker ?
While your bots are working night and day online, it is paramount to protect them as well as to protect your IP with proxies. Otherwise, your IP address will be recognized and get banned. Once you have banned IP, you are basically dead.
ZennoProxyChecker will help you remain anonymous and your bots will not be limited by potential IP bans while your system will check proxy in two clicks or configure complex system for parsing, filtering based on many different parameters.
You will save money because you won't have to buy cheap proxies anymore. You can harvest proxies your self based on thousands of online available sources using this software extension.
ZennoProyChecker parses proxies based on the scanned available online resources. Thanks to its proxy database autosearch feature, you will be able to scan proxies from more than 1,000,000 proxy addresses.
You can set-up your own selection based on your own requirements and exclude the unwanted results thanks to proxy filters based on PlanetLab/CoDeeN blacklists. Then select the proxy type you need in your scripts and program blocks.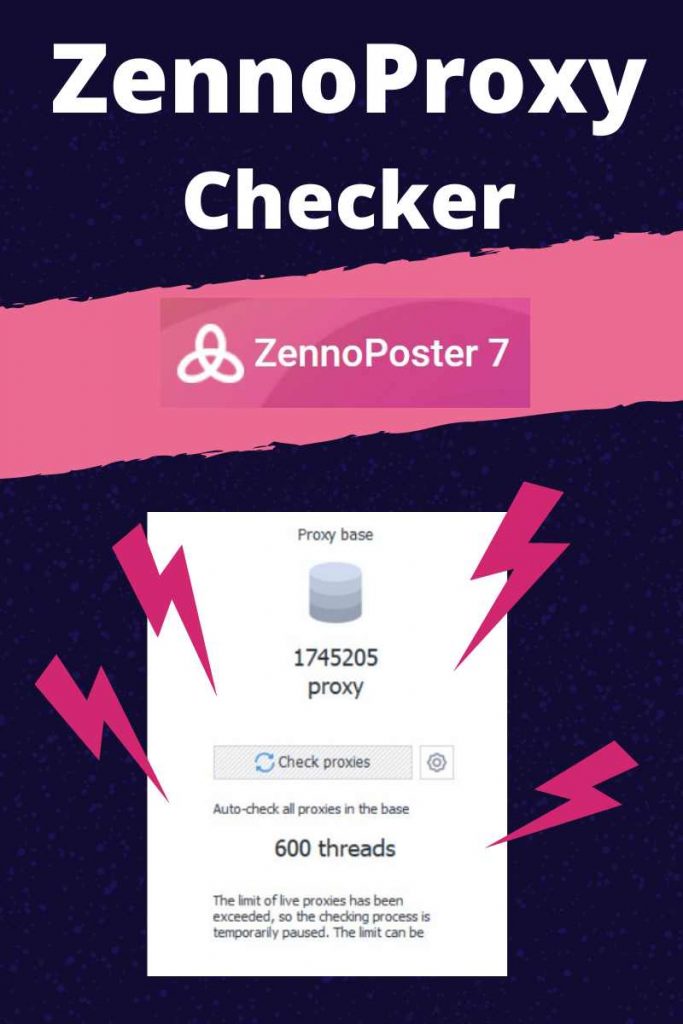 What is ZennoDroid ?
ZennoDroid is a mobile phone emulator based on the Android Operating System that will have the same automation goals as ZennoPoster for computer interactions. It will be particularly useful to emulate finger actions such as Tap or Swipe-up, right or left on some applications like Instagram, Snapchat or Tinder.
ZennoDroid also accommodated IMEI changing, phone number and other parameters. Of course you will be able to use proxies on The Virtual Android Machine.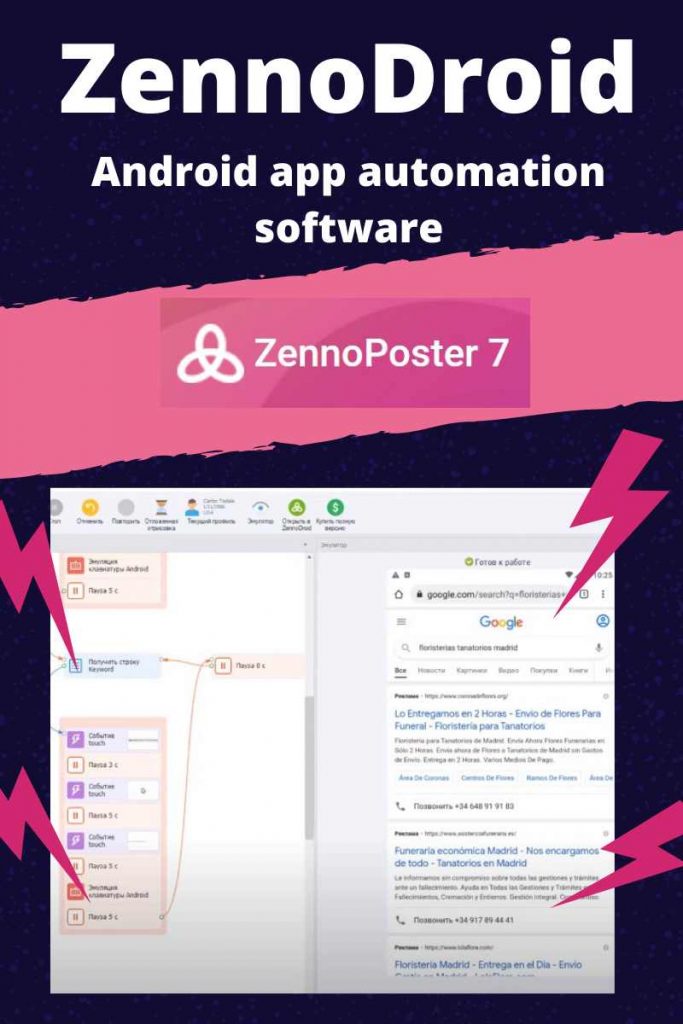 ZennoDroid is not as well documented as Zennoposter, but it has a great potential in the future with the never ending mobile phone industry growth. This Android app automation software will surely be a growthhacking tool to boost user interactions on apps or websites.
Imagine the services you can sell to:
Grow a Youtube channel
Grow a Facebook group
Grow a Instagram account
Grow a Pinterest group
Grow any social media following
…
ZennoPoster Scripts & Tutorials
ZennoPoster Scripts are fairly easy to make. You can start of course with the easiest tasks and once you get more confident you can tackle more complicated ZennoPoster programs. An excellent way to get quickly briefed and up to speed is to follow step-by-step Zennoposter Tutorials.
We have prepared for you some Zennoposter video tutorials where you can follow at each step the process to build bricks after bricks. If you are a more advanced programmer, you can use bricks of code in C# or Javascript to execute some powerful actions too.
If you have a specific idea of what you want to achieve, don't be scared and give it a try. Zennoposter is easy to start as it is almost WYSIWYG, because it has a recording function of the actions your are performing and it will save the steps automatically to be able to replay them at a later stage.
This recording mode saves your actions as blocks in the project editor. So you can visually see the actions individually happening in front of you when to launch the execution of your project.
If you are stuck you can ask for assistance on the Zennolab forum, watch videos or even contract a ZennoPoster Expert on Fiverr for example. You can find here a list of ZennoPoster Programmer for hire.
ZennoPoster Price
ZennoPoster has recently changed its subscription method from a one-time purchase to a SAAS business model. You can now buy ZennoPoster with a monthly subscription. You usually can expect a yearly Zennoposter promotion around September of each year, during which the first month is offered at a discounted price. For more information, please refer to our article on the subject: